(1844-1849)
Information compiled by Jon Steiner.
William Cunningham was in business 1844-1849 he was very prominent and well known among druggists in the city. He was a man of great energy and character. In person he was above the medium height, slightly built, thin face, (beardless), dark brown hair and dark blue eyes. He was of nervous temperament, walked quick and erect, and had a soft pleasant voice. He had a great love for books, was fond of music, cultivated a taste for the fine arts, and his morals were unimpeachable. Careful of what he said or did, he built up a large business located at 151 East Water Street and died of overwork at Lockport, New York, May 18, 1849. When he died he was married to Anna Martin and had one child, a daughter that was born after his death. He was succeeded by Seth Johnson Jr.
See below picture showing and engraving showing Cunningham's store front made during the time of his business operation (1845-1849).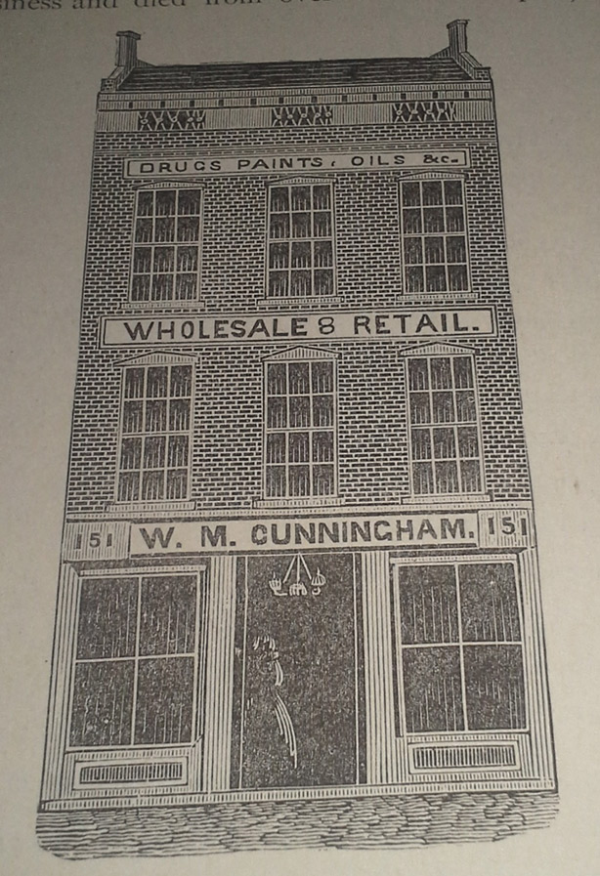 Below are some typical ad's Cunningham was running while in business they are from the Milwaukie Daily Sentinel, Volume 1 Tuesday Morning, July 5, 1845.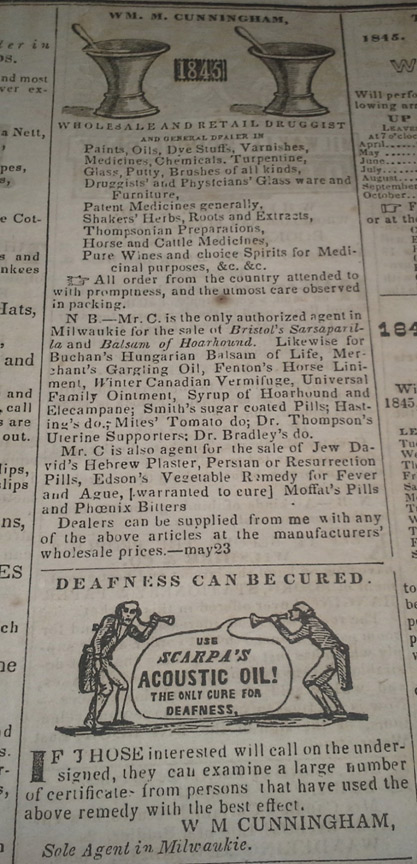 Here are some images of the extremely rare stoneware jugs known from Cunningham's operation. Possibly made locally by Isaac Brazelton. Sorry for the poor quality of some of the pictures they were taken at an auction approx. 15 years ago by a collector. All of these photos represent I believe about 90 percent of the jugs known.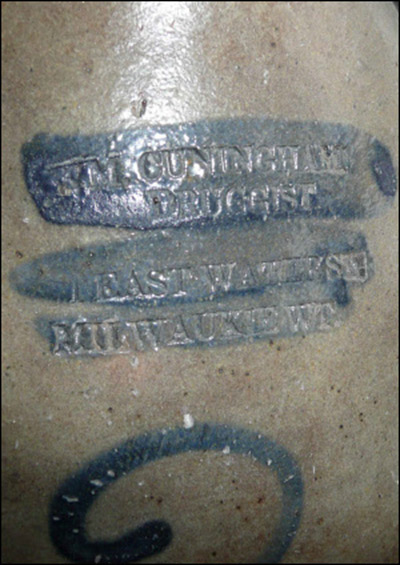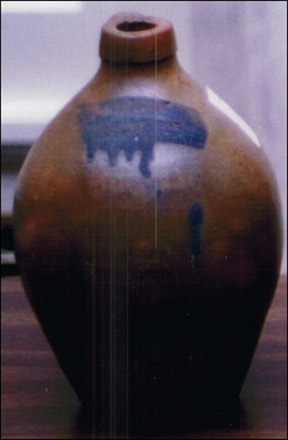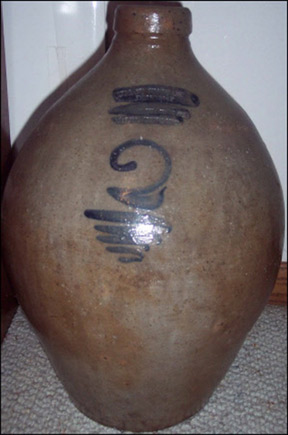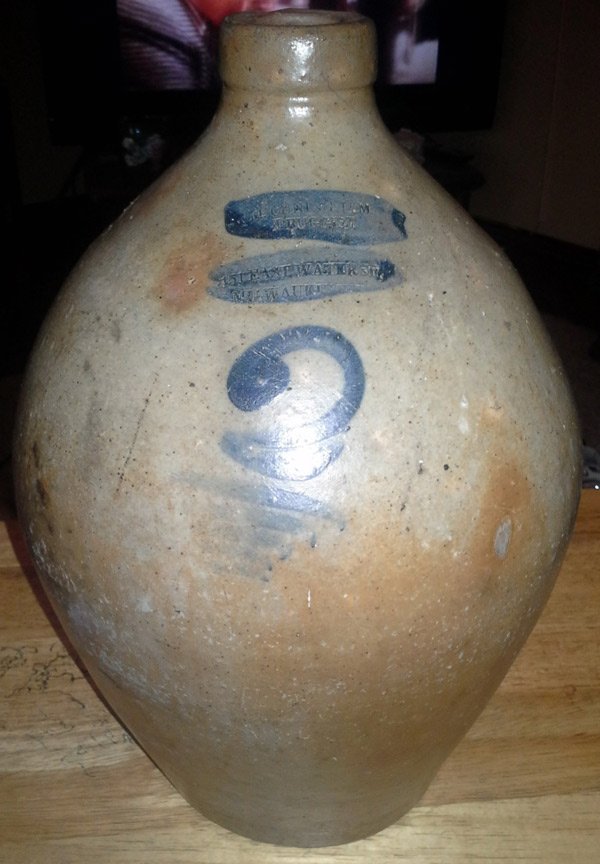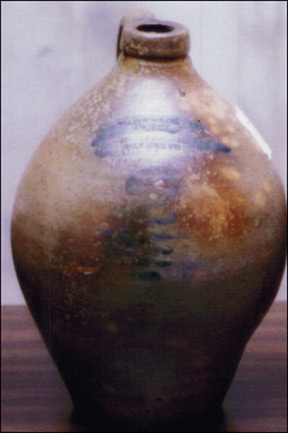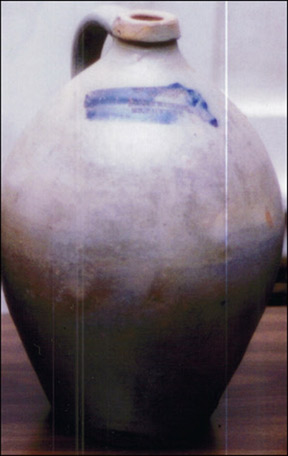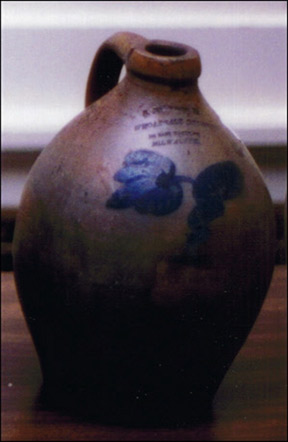 Images of ads courtesy of Jon Steiner
Information content found in: Pioneer History of Milwaukee
(Milwaukee Under The Charter) James S. Buck 1884